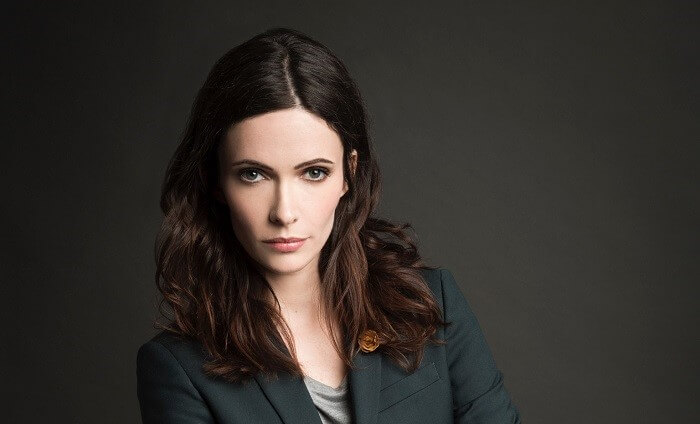 The CW's found its Lois Lane. Grimm star Elizabeth Tulloch has signed on to play the popular comic book character in the network's crossover episodes airing during the fall 2018 primetime season.
The Arrowverse crossover episodes will begin on Sunday, December 9, 2018 at 8pm ET/PT. For the much anticipated upcoming season's crossover week, The Flash and Supergirl will swap places. The Flash will kick off this year's crossover on December 9, night two of the crossover will be on Arrow on Monday, December 10th, and the three-night event will wrap up on Tuesday, December 11 on Supergirl.
Lois Lane has yet to appear in The CW's Arrowverse, however Jenna Dewan played her sister, Lucy, in the first season of Supergirl. Lois' father, General Sam Lane, also appeared in a few episodes of Supergirl, with Glen Morshower in the role.
The Arrowverse crossover will also introduce Kate Kane aka Batwoman, played by Orange is the New Black standout Ruby Rose. Rose will then take on the lead role in the Batwoman series which is in development. Rose's Batwoman is described as "an out lesbian and highly trained street fighter primed to snuff out the failing city's criminal resurgence. But don't call her a hero yet. In a city desperate for a savior, Kate must overcome her own demons before embracing the call to be Gotham's symbol of hope."
Tyler Hoechlin will be reprising his role as Superman during the crossover. Cassandra Jean Amell (One Tree Hill, Hart of Dixie), wife of Arrow star Stephen Amell, is joining the Arrowverse in the role of supervillain Nora Fries. The character Mr. Freeze has appeared in Fox's Gotham but has never been seen in The CW's Arrowverse.
Elizabeth ('Bitsie') Tulloch recently finished up six seasons as Juliette Silverton / Eve on NBC's fantasy drama, Grimm. Tulloch's credits also include Concussion with Will Smith, Parkland with Billy Bob Thornton and Paul Giamatti, and the Oscar-winning film The Artist with Jean Dujardin.