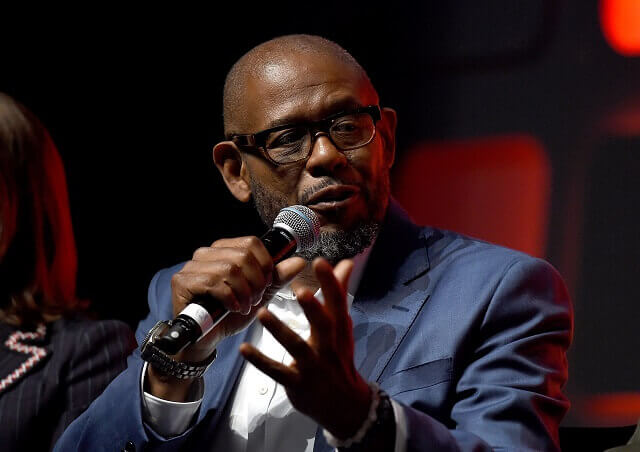 Oscar winner Forest Whitaker (The Last King of Scotland) will join season four of Empire for a multi-episode arc. Fox announced Whitaker is confirmed to play Uncle Eddie, "a charismatic music icon and bonafide hitmaker, who gave an unknown Lucious (Terrence Howard) his first radio airplay. Decades later, Eddie steps up for Lucious at a critical moment during his rehabilitation, and a grateful Cookie (Taraji P. Henson) invites him to produce a song in celebration of Empire Entertainment's 20th anniversary."
Whitaker's credits include Rogue One: A Star Wars Story, Arrival, Lee Daniels' The Butler, The Crying Game, and Ghost Dog. He's also stepped behind the camera to direct First Daughter, Waiting to Exhale and Hope Floats.
Empire season four will premiere on September 27, 2017 at 8pm. Fox previously announced the new season will kick off with an Empire and Star cross-over episode. Per the network: "On an epic night of music and drama, Carlotta (Queen Latifah) comes face-to-face with Cookie (Henson), Lucious (Howard) and Jamal Lyon (Smollett). […]On the brink of Empire Entertainment's 20th anniversary, Lucious is making his first public appearance after the explosion in Las Vegas, while all members of the Lyon family, as well as Lucious' nurse, Claudia (guest star Demi Moore), have their own interests in Lucious regaining his physical and mental faculties. Then, on Star, the girls – with Carlotta as their manager – continue to face roadblocks, despite their victory at Atlanta NextFest."
Empire was created by Lee Daniels and Danny Strong, with Daniels, Strong, Brian Grazer, Ilene Chaiken, Francie Calfo and Sanaa Hamri executive producing.