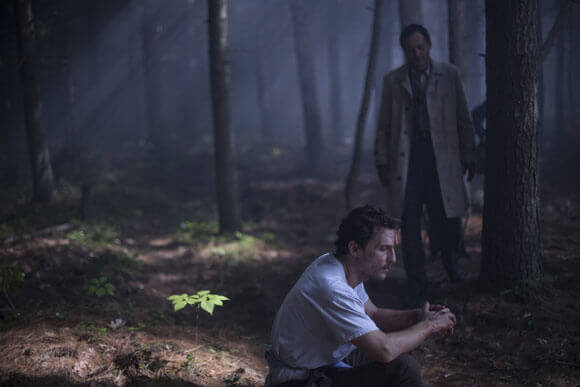 Gus Van Sant has finished up shooting The Sea of Trees starring Matthew McConaughey, Ken Watanabe, Naomi Watts, Katie Aselton, and Orphan Black's Jordan Gavaris. Chris Sparling wrote the script and Gil Netter, Ken Kao, Kevin Halloran, F. Gary Gray, Brian Dobbins, Allen Fischer, and Sparling produced the drama.
The international production traveled from Massachusetts to Tokyo, Kanagawa, and Shizuoka, and the foothills of Mt. Fuji, with Gus Van Sant's behind the scenes crew including editor Pietro Scalia and director of photography Kasper Tuxen. The team also included production designer Alex DiGerlando, costume designer Danny Glicker, makeup department head Felicity Bowring, and music supervisor Chris Douridas.
The Plot:
Arthur Brennan (McConaughey) treks into Aokigahara, known as the The Sea of Trees, a mysterious dense forest at the base of Japan's Mount Fuji where people go to contemplate life and death. Having found the perfect place to die, Arthur encounters Takumi Nakamura (Watanabe), a Japanese man who has also lost his way. The two men begin a journey of reflection and survival, which affirms Arthur's will to live and reconnects him to his love with his wife (Watts).
-By Rebecca Murray
Follow Us On: