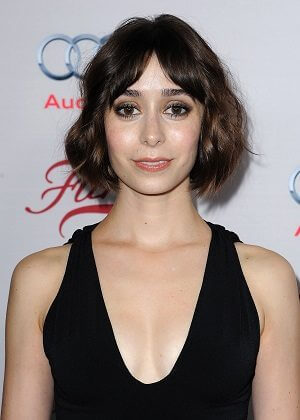 Cristin Milioti (Fargo, How I Met Your Mother) and Nina Pedrad (New Girl, 30 Rock) have been given the greenlight by FX Networks to move forward on a half-hour comedy pilot. Milioti and Pedrad are writing the pilot and will star in the adult comedy series. They're also executive producing along with Michael Rotenberg, Nick Frenkel, and It's Always Sunny in Philadelphia's Rob McElhenney, Charlie Day and Glenn Howerton. And because writing, acting, and executive producing isn't enough, Pedrad will also be the showrunner.
"We are so excited to be working with a network as fearless as FX and are honored to potentially join the fives of shows about women on television today," stated Milioti and Pedrad.
The Plot: This half-hour comedy pilot follows Maxine, her best friends Natalie and Amy, and stepbrother Landis as they navigate the abject shit-storm that is adulthood. Cristin Milioti will play "Maxine," an entitled actress-turned-process-server who takes lemons and makes a fire out of lemons, burning herself and others. Max's dysfunctional, tight-knit clan serves as her surrogate family and always lets her sing the Aaron Burr parts of Hamilton. Nina Pedrad will play "Natalie." Sharp witted and scientifically inclined, Nat sells weed and prescription drugs, but blanches at the term "drug dealer." She wants to be the Sheryl Sandberg of weed.
The series has two additional key roles still to be cast.