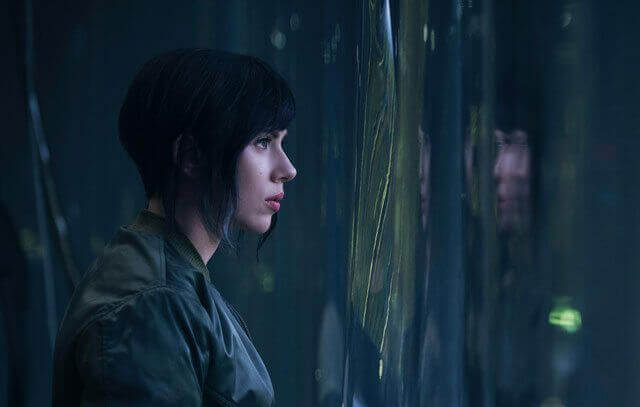 Ghost in the Shell
based on the Kodansha Comics manga has begun filming in Wellington, New Zealand with
Scarlett Johansson
in the starring role of Major.
Snow White and the Huntsman's
Rupert Sanders is directing and the cast includes Beat Takeshi Kitano as Daisuke Aramaki, Juliette Binoche as Dr. Ouelet, Michael Pitt as Kuze, Pilou Asbæk as Batou, Kaori Momoi, Chin Han, Danusia Samal, Lasarus Ratuere, Yutaka Izumihara, and Tuwanda Manyimo.
The Paramount Pictures and DreamWorks Pictures production is aiming for a March 31, 2017 theatrical release.
"We are so pleased to be in Wellington to shoot Ghost in the Shell," said producers Avi Arad, Ari Arad, Michael Costigan and Jeffrey Silver. "The city boasts state-of-the-art production facilities and a rich urban landscape that make it an ideal setting for a sci-fi action film. The crew-base in New Zealand working on the film is first class, and working with Sir Richard Taylor and the team at Weta Workshop is inspirational on every level. The people of New Zealand have been terrific partners in helping us bring this story and its beloved characters to audiences around the world and we are thankful for their continued hospitality."
Tourism New Zealand's Chief Executive Kevin Bowler said, "Tourism New Zealand is thrilled to be working with Paramount Pictures for the first time on Ghost in the Shell. Film tourism is an important element in Tourism New Zealand's work to inspire people to visit New Zealand and we look forward to this new opportunity to showcase New Zealand to the rest of the world."
The behind the scenes crew includes cinematographer Jess Hall, editor Neil Smith, production designer, and costume designers Kurt Swanson and Bart Mueller.
The Plot: Based on the internationally-acclaimed sci-fi property, Ghost in the Shell follows the Major, a special ops, one-of-a-kind human-cyborg hybrid, who leads the elite task force Section 9. Devoted to stopping the most dangerous criminals and extremists, Section 9 is faced with an enemy whose singular goal is to wipe out Hanka Robotic's advancements in cyber technology.