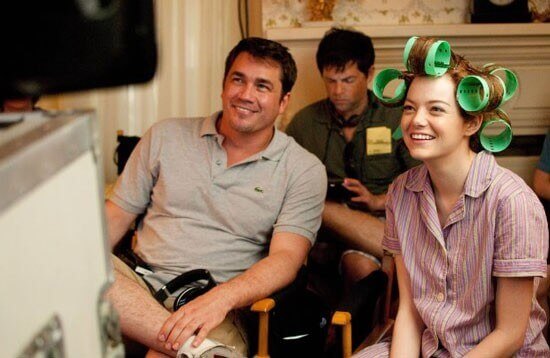 The Help writer/director Tate Taylor's back in business with DreamWorks Studios and will be directing The Girl on the Train. Based on the bestselling novel by Paula Hawkins, The Girl on the Train was adapted by Erin Cressida Wilson.
"With The Help, Tate deftly adapted a beloved novel into a compelling film that stayed true to its origin while pleasing fans and moviegoers alike," said Holly Bario, President of Production at DreamWorks Studios. "We are excited to have Tate back at DreamWorks and thrilled that he's joining us on this journey as we bring another bestseller to theaters."
"Bringing rich material to the screen in the filmmaker friendly environment DreamWorks provides is a director's dream," stated Tate Taylor. "I'm honored to be a part of this."
The dramatic film will be produced by Marc Platt and executive produced by Jared LeBoff.
The Plot:
In The Girl on the Train, Rachel, who is devastated by her recent divorce, spends her daily commute fantasizing about the seemingly perfect couple who live in a house that her train passes every day, until one morning she sees something shocking happen there and becomes entangled in the mystery that unfolds.
Follow Us On: