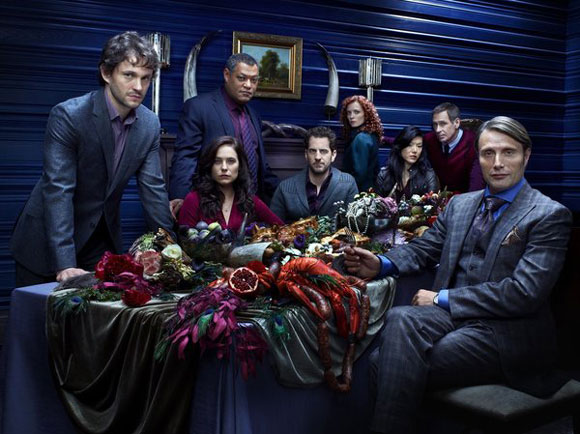 Add this one to your schedule for the 2013 San Diego Comic Con:
Hannibal
panel on July 18th at 6:45pm. Those who are heading to the lovely city of San Diego for the Con will have the chance to find out more about NBC's hit series which was just confirmed will be back for season two. Among those who will be participating in the
Hannibal
panel are executive producer Bryan Fuller (
Pushing Daisies
), director David Slade (
The Twilight Saga: Eclipse
), executive producer Martha De Laurentiis (
Red Dragon
), and actor Hugh Dancy, so says Gaumont International Television's CEO Katie O'Connell. The panel will talk about season one's key moments and provide a little insight into where
Hannibal
's heading in season two.
"The core audience of Hannibal, some of whom call themselves Fannibals, have been incredibly passionate and enthusiastic about the show and we are honored to join those Fannibals attending San Diego Comic Con, where passion and enthusiasm are always on the menu," said executive producer Fuller.

"We are thrilled to be attending Comic Con and supporting our amazing who have been so loyal every step of the way," added O'Connell. "Hannibal's success is definitely due to the dedicated supporters we have around the world and we can't wait to participate Comic Con – the best event for fans everywhere."

The Plot:

Hannibal is a one-hour drama series for NBC exploring the unique and riveting early relationship of Thomas Harris's classic character renowned psychiatrist Dr. Hannibal Lecter and his patient, a young FBI criminal profiler named Will Graham who is haunted by his ability to empathize with serial killers. Well-known showrunner Bryan Fuller is executive producing.

Source : Gaumont International Television
Follow Us On: