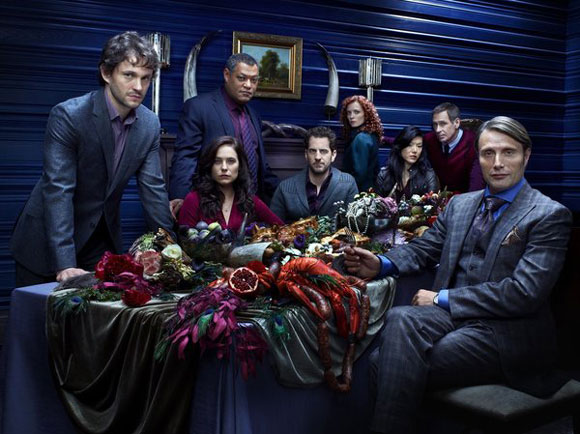 For those who've been afraid to give
Hannibal
a chance fearing NBC would yank it right when you became invested in the show – fear not, NBC is bringing it back for season two. The network's confirmed
Hannibal
will get a second season consisting of at least 13 episodes. However, NBC says the earliest
Hannibal
fans can expect to view the return of the series will be midseason.
"We're so proud of Bryan's vision for a show that is richly textured, psychologically complex, and very compelling," stated NBC Entertainment President Jennifer Salke. "There are many great stories still to be told."
Season one averaged 4.7 million viewers. The show is based on Thomas Harris' characters from
Red Dragon
with Bryan Fuller writing and executive producing the series.
The Plot:
The series stars Hugh Dancy as expert criminal profiler Will Dancy, who has a unique ability to peer into the mind of serial killers. Mads Mikkelsen stars as Dr. Hannibal Lecter, a psychiatrist who is helping with the cases and, unbeknownst to Will, is also a serial killer himself. Laurence Fishburne stars as Jack Crawford, the head of the FBI's Behavioral Science Unit. Caroline Dhavernas and Hettienne Park also co-star.
Follow Us On: