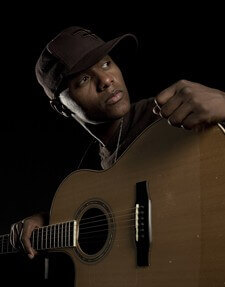 Javier Colon, winner of the inaugural season of NBC's
The Voice
, has been added to the lineup of performers set for the Stevie Wonder tribute concert in Old Greenwich, Connecticut. The Multiple Myeloma Research Foundation Fall Gala will be held on October 29, 2011 at the Hyatt Regency Greenwich, and music legend Stevie Wonder will be presented with the MMRF Spirit of Hope Award. The annual honor is given to "individuals who inspire hope with their perseverance in overcoming personal obstacles," with funds raised at the event going to support the development of treatments for multiple myeloma (an incurable blood cancer).
Colon joins a lineup which includes Michael McDonald and Darius Rucker.
Commenting on the tribute concert, Colon stated, "I am honored to have the opportunity to participate with Michael McDonald and Darius Rucker in this tribute concert for Stevie Wonder. The MMRF is one of the nation's most groundbreaking cancer research organizations and I hope that our involvement will help find a cure for this rare cancer."
"We are so thankful to have Javier Colon, Michael McDonald and Darius Rucker joining us," said Kathy Giusti, Founder and CEO of the MMRF and a myeloma patient. "The support of these talented musicians will help the MMRF continue our urgent work to bring patients new treatments."
More on Javier Colon [Courtesy of MMRF]:
In August 2011, Javier Colon was nominated for the Teen Choice Awards Breakout Artist of the Year following his June 2011 win on the inaugural season of NBC's
The Voice
. Colon, who grew up in Connecticut's Fairfield County, formerly performed as lead singer for The Derek Trucks Band and EmCQ, a neo-funk group dedicated to the legacy of Stevie Wonder among others. Colon's debut album with Universal Republic Records is slated for a November 2011 launch.
Source: MMRF – September 30, 2011