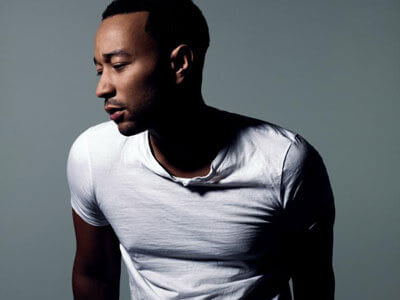 John Legend has come on board to executive produce WGN America's thriller, Underground, created by Misha Green and Joe Pokaski. Green and Pokaski wrote the series and will executive produce along with Akiva Goldsman, Tory Tunnell, Joby Harold, and Anthony Hemingway. In addition, Hemingway directed episodes one through four. Legend and his Get Lifted partners Mike Jackson and Ty Stiklorius will not only executive produce but will also handle all "music aspects" of Underground including the score and soundtrack.
Underground's cast features Jurnee Smollett-Bell, Aldis Hodge, Christopher Meloni, Jessica De Gouw, and Alano Miller.
"We are excited to join forces with WGN America and Sony and the talented team of writers and producers on this powerful project that we believe will inspire us all," said Legend. "This series has a unique opportunity to speak to the passion and courage of those who risked it all as they raced to freedom. We are honored to bring our creative vision to this thrilling project."
"Underground depicts a raw and revolutionary chapter in the American story. We wanted an artist who could help us find the light through the darkness, and John Legend was a perfect fit," said Misha Green and Joe Pokaski. "We are beyond excited to be working with John, Mike and Ty at Get Lifted. They stand without peer at the intersection of music and television – we couldn't think of better producing partners."
Filming is currently underway in Baton Rouge, LA. WGN America is aiming for a 2016 premiere.
Details on Underground, Courtesy of WGN America:
In the gripping original series Underground, bravery, ingenuity and power take center stage as plantation slaves band together in the fight of their lives for their families, their future…and most importantly, their freedom.
Aldis Hodge is Noah, a restless slave who organizes a small team of fellow slaves on the Macon plantation to plan an escape. Jurnee Smollett-Bell plays Rosalee, a shy house slave with a powerful inner strength and courage. Christopher Meloni is August Pullman, a secretive man who walks a tightrope between morality and survival. Alano Miller as Cato, a cunning, charismatic man despised and feared by his fellow slaves. Jessica de Gouw is Elizabeth Hawkes, a socialite who shares the abolitionist ideals of her husband, John (Marc Blucas), a lawyer whose principles clash with the legislation he's sworn to uphold.
Follow Us On: