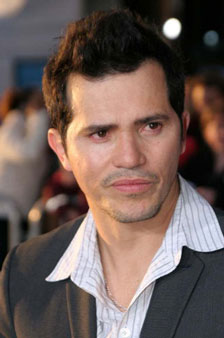 John Leguizamo's
Ghetto Klown
marks the fifth time the writer/actor has teamed up with HBO for a solo special.
Ghetto Klown
will premiere on Saturday, March 22, 2014 at 10pm ET/PT and is adapted from his Drama Desk Award-winning stage show that explores his personal and professional life.
Fisher Stevens directs the special which was filmed at the New Jersey Performing Arts Center in Newark late last year.
Leguizamo explains the concept behind
Ghetto Klown
by telling audiences that "the show is like therapy and spins a 'cautionary tale' that begins with childhood memories, continues through the early days of his acting career, and arrives on the sets of well-known TV series and major motion pictures, while addressing his recurring feelings of self-doubt, negativity and depression."
Leguizamo's previous HBO solo specials aired in 1991, 1993, 1998, and 2002.
In addition to keeping busy with
Ghetto Klown
, Leguizamo recently finished up work on the feature films
Cymbeline
,
Chef
,
Rio 2
, and
Stealing Cars
.
Source: HBO
-Posted by
Rebecca Murray
Follow Us On:
Stumble It!