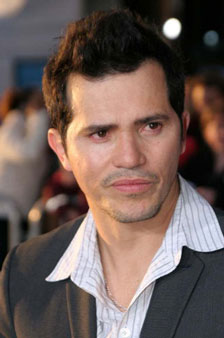 The cast of the dramatic film Meadowland has grown by three, with John Leguizamo, Nick Sandow, and Merritt Wever signing on to the movie. The threesome join Olivia Wilde, Luke Wilson, Elisabeth Moss, Giovanni Ribisi, Ty Simpkins, Scott Mescudi (aka Kid Cudi), Mark Feuerstein, Kevin Corrigan and Juno Temple in the film which marks cinematographer Reed Morano's directorial debut.
Chris Rossi wrote the script and Olivia Wilde, Matt Tauber, Aaron L. Gilbert, and Margot Hand are producing. Jennifer Levine and Jason Cloth are on board as executive producers.
The Plot:
In Meadowland, a couple, Sarah and David, deal with the unthinkable in the wake of their son's disappearance. David, a New York City policeman, attempts a more traditional form of healing, only to lose his moral compass. Sarah goes down an unexpected path towards acceptance as she places herself in increasingly dangerous situations.
-By Rebecca Murray
Follow Us On: