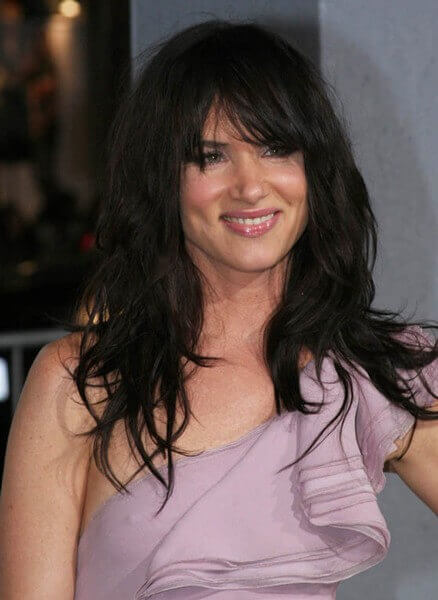 John Grisham's
bestselling novel
The Firm
is heading to the small screen as a weekly TV show on NBC. David Straiton (
House
) has been tapped to direct the pilot with Helen Shaver producing. Filming's expected to begin this August in Toronto on
The Firm
starring
Josh Lucas
(taking on the role Tom Cruise played in the feature film),
Juliette Lewis
and Callum Keith Rennie.
From the press release:
Lewis, am Oscar, Golden Globe and Emmy Award nominated actress, will play Tammy, Mitch's feisty, sexy receptionist, whose work life is made all the more tumultuous by her on-again, off-again relationship with Mitch's brother, Ray. With a personality as arresting as her ever-changing hair color, Tammy is leery when Mitch accepts a deal to partner with a top law practice, as she's not cut out for the conservative culture of a white shoe firm. Rennie is tapped to play Ray McDeere, Mitch's charming yet volatile older brother whose work as an investigator in Mitch's office is uniquely informed by his past stretch in prison for manslaughter. Despite a "highly un-ambitious" nature that stands in stark contrast to his Harvard-grad brother, Ray shares one key quality with Mitch: a loyalty that is unbreakable.
Based on the blockbuster feature film and the best-selling novel of 1991 by world-renowned author Grisham (
The Pelican Brief
,
The Client
),
The Firm
continues the story of attorney Mitchell McDeere (Lucas) who, as a young associate, brought down the prestigious Memphis law firm of Bendini, Lambert & Locke, which operated as a front for the Chicago mob. After a difficult decade, McDeere and his family now emerge from isolation to reclaim their lives and their future — only to find that past dangers are still lurking and new threats are everywhere.
Source: NBC – July 12, 2011