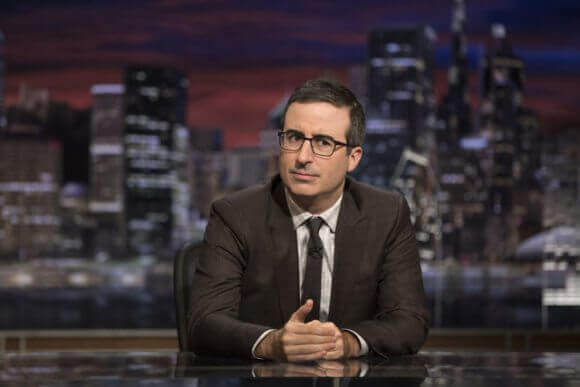 HBO has wisely renewed the outstanding news series Last Week Tonight with John Oliver for three additional seasons. According to HBO's official announcement, the half-hour series will continue at least through 2020. Each new season will consist of 30 episodes.
"We are thrilled to have John Oliver as an integral part of the HBO family and to continue to share his comedic brilliance with the world," said Casey Bloys, president, HBO Programming. "His extraordinary genius for rich and intelligent commentary is second to none."
"First: I firmly disagree with everything Casey just said. Second: We're very grateful to Richard Plepler, Casey and everyone at HBO for letting us continue to do whatever it is we actually do. And finally: We'd also like to thank our staff for all their hard work. We're incredibly proud of all of you, and rather than tell you that to your face, we'd like to do it in the cold, dispassionate form of a press release," added Oliver.
Last Week Tonight with John Oliver airs on Sunday nights at 11pm ET/PT. The news series films in New York, with host John Oliver tackling the week's most important topics. The HBO series was nominated for eight 2017 Emmys and recently won two Creative Arts Emmys for Outstanding Interactive Program and Outstanding Picture Editing for Variety Programming. It had previously earned four Emmys and won the Critics' Choice Awards Best Talk Show award as well as a Peabody Award and a Writers Guild Award.
John Oliver, Tim Carvell, Liz Stanton, Jon Thoday, and James Taylor executive produce and Paul Pennolino directs the critically acclaimed series.