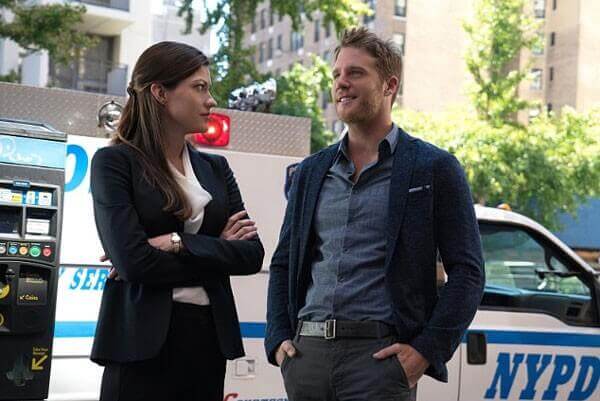 Fans of CBS' new dramatic series Limitless can breathe a little easier as the network's definitely sticking with the show for a full season one. The action drama is inspired by the hit movie and features Jake McDorman, Jennifer Carpenter, Mary Elizabeth Mastrantonio, and Hill Harper in the lead roles. Bradley Cooper, the star of the 2011 feature film, not only executive producers but also appears in occasional episodes as a pivotal character. Craig Sweeny, Alex Kurtzman, Roberto Orci, Heather Kadin, Marc Webb, Todd Phillips, Ryan Kavanaugh, Tucker Tooley and Tom Forman also executive produce Limitless.
Limitless' season one order is now a full 22 hour-long episodes. The series is currently the #2 most watched new series. Limitless airs Tuesdays at 10pm ET/PT and has brought in 11.43 million viewers.
"We're excited how Limitless continues to evolve creatively each week and stand out with its unique style of storytelling," stated Glenn Geller, President, CBS Entertainment. "It's off to a strong start in a highly competitive environment."
The Plot:
Limitless is about Brian Finch (McDorman) who discovers the brain-boosting power of the mysterious drug NZT and is coerced by the FBI into using his extraordinary cognitive abilities to solve complex cases for them. Working closely with Brian in the major case squad in New York City is Agent Rebecca Harris, a formidable investigator with a dark past, and Agent Boyle, a former military officer and Rebecca's confidante. They report to Special Agent in Charge Nasreen "Naz" Pouran, a canny manipulator of the reins of power. Unbeknownst to the FBI, Brian also has a clandestine relationship with Senator Edward Morra (Academy Award nominee Bradley Cooper, recurring), a presidential hopeful and regular user of NZT who has plans of his own for his new protégé. Fueled now with a steady supply of NZT that enables him to use 100% of his brain capacity, Brian is more effective than all of the FBI agents combined, making him a criminal's worst nightmare and the greatest asset the Bureau has ever possessed.
More on Limitless: Jake McDorman and Hill Harper Interview