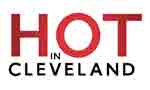 The cast of The Mary Tyler Moore Show will be getting back together on TV Land's Hot in Cleveland. The network says Georgia Engel's joining the cast as a recurring character and Mary Tyler Moore, Valerie Harper and Cloris Leachman will be paying a visit to their old friend Betty White during an upcoming episode.

Per TV Land: "In the episode, Elka (Betty White) and Mamie Sue (Georgia Engel) decide to get their bowling team back together, aptly named GLOB: the Gorgeous Ladies of Bowling. The team, which includes Elka, Mamie Sue, Diane (Moore), Peg (Leachman) and Angie (Harper), had a falling out decades ago after their championship season went to their heads."

The episode will mark the first time in 30+ years the five lovely ladies have been together on a sitcom stage.

"Shows like Hot in Cleveland, which stars four women, would not be here today without The Mary Tyler Moore Show and its incredible female-led cast," said Larry W. Jones, President, TV Land. "Mary, Valerie, Cloris, Georgia and of course our Betty were all pioneers for women in television."

Source: TV Land
Follow Us On:
Journalist covering the entertainment industry for 19+ years, including 13 years as the first writer for About.com's Hollywood Movies site. Member of the Broadcast Television Journalists Association, Broadcast Film Critics Association, Alliance of Women Film Journalists, and President of the San Diego Film Critics Society.
Latest posts by Rebecca Murray (see all)