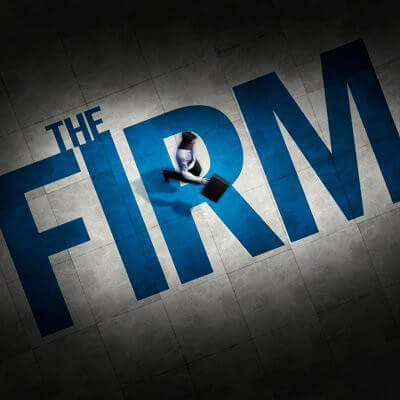 Molly Parker (
Deadwood
,
Swingtown
) has signed on to the cast of NBC's legal drama
The Firm
, so says NBC, Entertainment One (eOne), Sony Pictures Television Networks and Global Television. Parker will be playing Abby McDeere in the show based on the bestselling novel by
John Grisham
.
Here's the scoop on Abby, per NBC: "Ten years ago, Abby helped her husband Mitchell McDeere (Josh Lucas,
The Lincoln Lawyer
,
Sweet Home Alabama
) bring down a Memphis law firm that was a front for the Chicago mob. Her life was never the same. Abby's a true partner to Mitch — a smart, resourceful woman who after a tumultuous decade is excited to start a new life in Washington, D.C., as a school teacher."
In addition to Parker and Lucas,
The Firm
cast includes Juliette Lewis as Tammy, "Mitch's feisty, sexy receptionist" and Callum Keith Rennie as Ray McDeere, "Mitch's charming yet volatile older brother whose work as an investigator in Mitch's office is uniquely informed by his past stretch in prison for manslaughter. Despite a highly un-ambitious nature that stands in stark contrast to his Harvard-grad brother, Ray shares one key quality with Mitch: a loyalty that is unbreakable."
The Plot:
The Firm
continues the story of attorney Mitchell McDeere (Lucas) who, as a young associate, brought down the prestigious Memphis law firm of Bendini, Lambert & Locke, which operated as a front for the Chicago mob. After a difficult decade, McDeere and his family now emerge from isolation to reclaim their lives and their future — only to find that past dangers are still lurking and new threats are everywhere.
Source: NBC – July 29, 2011