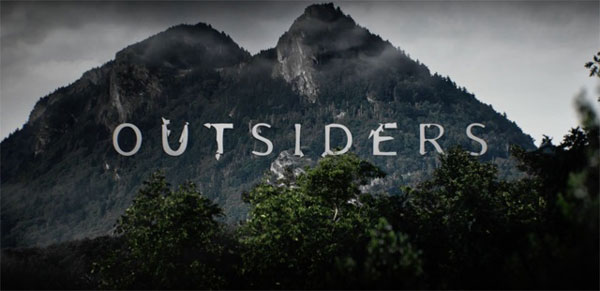 WGN America's new hour-long dramatic series Outsiders premiered to record-breaking numbers for the network. Episode one is now the most watched original series in WGN America's history, pulling in 3.9 million viewers on its premiere night and a total of 5.5 million over its premiere week.
Season one airs on Tuesdays at 9pm ET/PT and will consist of 13 episodes. The cast includes David Morse as Big Foster, Thomas M. Wright as Sheriff Wade Houghton, Ryan Hurst as Lil Foster, Joe Anderson as Asa, Gillian Alexy as G'Winveer, Kyle Gallner as Hasil, Christina Jackson as Sally-Ann, Francie Swift as Haylie, and Phyllis Somerville as Lady Ray. Playwright Peter Mattei created, writes, and executive produces the series along with Peter Tolan, Michael Wimer, Paul Giamatti, and Dan Carey.
"We felt that Outsiders was exceptional, but there is no greater validation than this kind of viewer response," said Matt Cherniss, President and General Manager, WGN America and Tribune Studios. "We're grateful for the stellar cast and creative team, Peter Mattei, Peter Tolan and Paul Giamatti, and our producing partners at Sony Pictures Television, and we thank the fans, who continue to inspire us to deliver one-of-a-kind storytelling at WGN America."
Outsiders Series Plot:
WGN America's Outsiders is a tale of struggle for power and control set in the rugged hills of Appalachia. The series explores an epic battle as the Farrell Clan, a tight-knit family of renegades who have lived atop Shay Mountain for over two hundred years, fight to defend their land and way of life from the town below and anyone who would dare challenge them. Never ones to back down from a fight, the Farrells will ultimately defend their way of life using any available means.