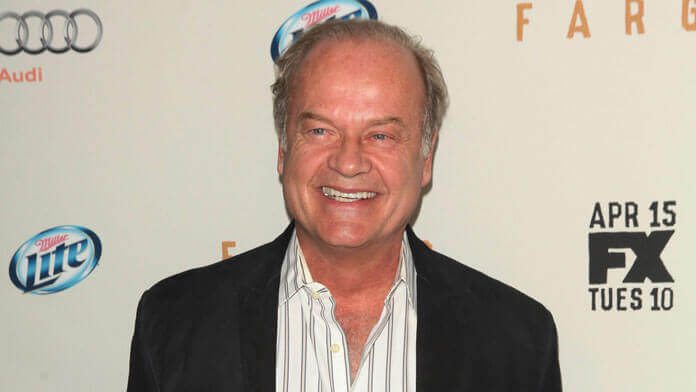 Kelsey Grammer has signed to Fox's legal drama, Proven Innocent, set to air at midseason during the upcoming 2018-2019 primetime season. Six-time Emmy Award winner Kelsey Grammer joins Rachelle Lefevre (Under the Dome, the Twilight films) and Riley Smith (Life Sentence) in the series created by Danny Strong (Empire) and David Elliot.
The cast also includes Russell Hornsby (Grimm, Seven Seconds), Vincent Kartheiser (Mad Men), and Nikki M. James (The Good Wife).
"The subject matter is very timely and worth exploring; I am excited to be a part of that," said Grammer, commenting on his involvement in the series.
Danny Strong, David Elliot, and Stacy Greenberg executive produce, with Elliot writing the pilot episode. Patricia Riggen (The 33, Jack Ryan) directed the first episode.
The Plot: "Emmy and Golden Globe Award winner and Empire co-creator Danny Strong partners with David Elliot (Four Brothers) to tell the emotional story of one woman's fight for the innocence of others, as well as her own. Proven Innocent follows a criminal defense firm led by Madeline Scott (Lefevre), a fierce and uncompromising lawyer with a hunger for justice. There is no one who understands the power of setting an innocent person free more than Madeline. At age 18, she was wrongfully convicted, along with her brother, Levi Scott (Smith), in a sensational murder case that made her an infamous media obsession, a household name and a national cause célèbre.
Madeline runs the firm with her partner, Easy Boudreau (Hornsby), the very lawyer who helped set her free after ten years in prison. Their team also includes investigator Bodie Quick (Kartheiser) and communications director Violet Bell (James), who runs a true-crime podcast that follows each investigation. While a hero and a victim to some, Madeline's bold and bullish tactics earn her a number of enemies – especially Gore Bellows (Grammer), the prosecutor who initially put her away and still believes in her guilt. Despite Bellows' ceaseless quest to see her behind bars again, Madeline will continue to defend others, even as she fights to maintain her innocence and searches for the real killer in her own case."