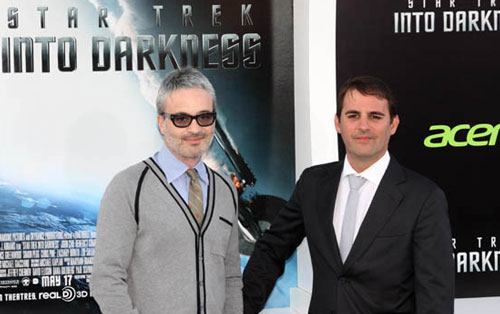 If Variety and The Hollywood Reporter are correct, then screenwriter Roberto Orci will be making his feature film directorial debut with the upcoming Star Trek movie. J.J. Abrams helmed the two most recent Star Trek movies, but he's committed himself to a little project that also happens to have 'Star' in the title: Star Wars Episode VII.
Despite his lack of directing credentials, Orci's certainly no stranger to the Star Trek franchise. He co-wrote Star Trek and Star Trek Into Darkness and has been very actively pursuing the director's job for Star Trek 3. He's also involved as co-writer on that film with Patrick McKay and J.D. Payne.
Although it's not a done deal yet, it appears Paramount and Orci are currently in the 'in talks' stage of the process.
Paramount hasn't announced a release date for the next Star Trek film.
-By Rebecca Murray
Follow Us On:
Stumble It!