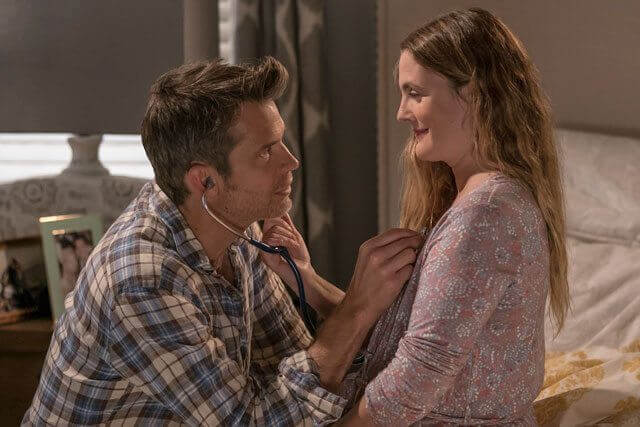 Netflix just announced the comedy series Santa Clarita Diet has been renewed for season two. According to Netflix, the series will start shooting the second season episodes sometime this summer. Season two, which will premiere in 2018, stars Drew Barrymore as Sheila Hammond, Timothy Olyphant as Joel Hammond, Liv Hewson as Abby Hammond, and Skylar Gisondo as Eric Bemis.
Season one premiered on February 3, 2017, with all 10 episodes currently streaming to subscribers.
The Plot: In Santa Clarita Diet, Joel (Timothy Olyphant, Justified) and Sheila (Drew Barrymore, Blended) are husband and wife realtors leading vaguely discontented lives in the L.A. suburb of Santa Clarita with their teenaged daughter Abby (Liv Hewson), until Sheila goes through a dramatic change sending their lives down a road of death and destruction…but in a good way.