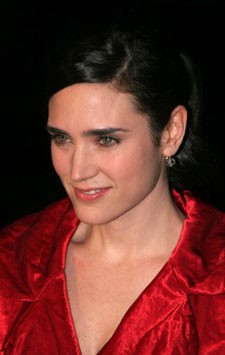 Academy Award winner Jennifer Connelly (A Beautiful Mind) has joined the cast of TNT's Snowpiercer pilot. The sci-fi thriller is based on the 2013 feature film from writer/director Bong Joon Ho starring Chris Evans, Tilda Swinton, and Jamie Bell. Connelly will be playing Melanie Cavill, "a First Class passenger who works as the Voice of the Train." Tony Award winner Daveed Diggs (Hamilton) was previously announced to star.
Bong Joon Ho is involved in the television series as an executive producer. Park Chan-wook, Lee Tae-hun, Dooho Choi, Josh Friedman, Scott Derrickson, Marty Adelstein, and Beck Clements are also executive producing. Derrick will direct the pilot and Friedman is the writer and showrunner. Snowpiercer's set up with Tomorrow Studios, Turner's Studio T, and CJ Entertainment.
Snowpiercer grossed $86.7 million during its theatrical release. The R-rated feature film earned nominations from dozens of critics groups and won awards from the Alliance of Women Film Journalists and the National Board of Review.
The Plot: Set seven years after the world has become a frozen wasteland, Snowpiercer centers on the remnants of humanity, who inhabit a gigantic, perpetually moving train that circles the globe. Class warfare, social injustice and the politics of survival are questioned in this riveting television adaptation.
Connelly will play Melanie Cavill, the Voice of the Train responsible for making the daily announcements over its PA system. Though many in her VIP position are dismissive of the lower class passengers, Melanie is curiously fascinated by them.