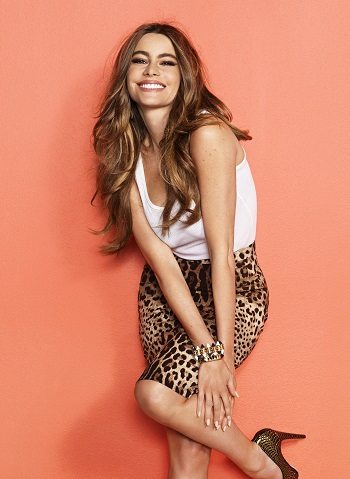 Modern Family's Sofia Vergara has signed on to star in Bent, a revenge thriller from writer/director Bobby Moresco (Crash). Karl Urban (the Star Trek film franchise) and Andy Garcia (Ocean's Eleven) have also committed to starring roles in the drama based on characters created by Joseph O'Donnell. Bent's expected to begin production this month in Rome.
The project's financed by Andrea Iervolino and Monika Bacardi's AMBI Media Group and Joseph O'Donnell's Deadly Codes Productions. Commenting on the cast, producer Iervolino stated, "Bent delivers on the best of film noirs – a main character driven by revenge, who is forced to choose between the truth he knows, the evidence against that truth, and the woman he loves most in the world. Karl, Sofia and Andy are a powerful onscreen trio who have a rich story to work with, thanks to the brilliant story and characters created by Bobby and Joseph."
The Bent Plot: Bent is a powerful action/suspense/thriller in the classic noir tradition. It's the redemptive tale of Danny Gallagher (Karl Urban), a shamed and discredited narcotics detective who, upon his release from prison, makes plans to seek revenge on the accuser who framed him and killed his partner. In seeking out the truth of what happened the night his partner was killed, and he was framed, Gallagher investigates the mysterious car bomb murder of a local bookie's sister. Gallagher soon discovers that the murder is connected to an elaborate conspiracy involving high-stakes treason with major international implications.
The story of the film examines the themes of loyalty and betrayal played out through the vast corruption of our most secret government agencies along with the compelling characters of society's criminal underbelly. The story's twists and turns force Gallagher to confront a ruthless, seductive government agent (Sofia Vergara), who may or may not be on his side; and his mentor Murtha (Andy Garcia), a retired cop, who's fought corruption his entire career.