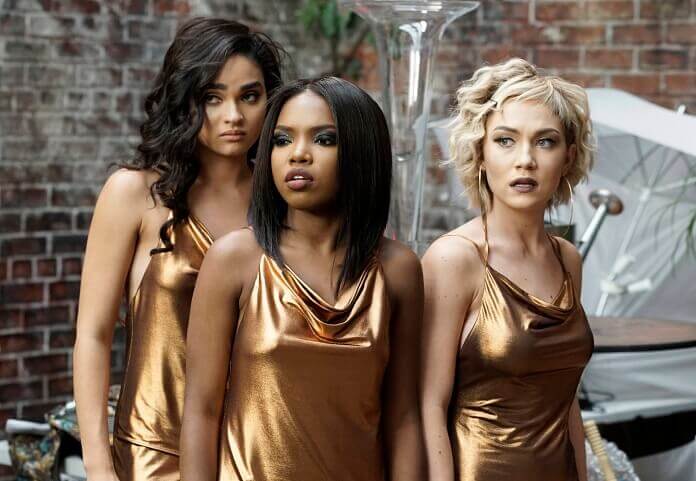 Season two of Fox's music-driven series, Star, has earned a commitment for five additional hour-long episodes. Season two of the dramatic series from Oscar nominee Lee Daniels and Tom Donaghy is currently airing on Wednesdays at 9pm ET/PT, with the series hitting its highest viewership numbers since its premiere with its first episode of season two. The additional episode order brings the season two total to 18 episodes.
The series stars Queen Latifah (Carlotta Brown), Benjamin Bratt (Jahil Rivera), Jude Demorest (Star Davis), Ryan Destiny (Alexandra Crane), Brittany O'Grady (Simone Davis), Amiyah Scott (Cotton Brown), Quincy Brown (Derek Jones), Miss Lawrence (Miss Bruce), Michael Michele (Ayanna Floyd), Stephen Dorff (Brody Dean), and Luke James (Noah Brooks). Guest stars include Lenny Kravitz and Tyrese Gibson. Lee Daniels, Tom Donaghy, Pamela Oas Williams, and showrunner Karin Gist executive produce.
The Plot: The story of three girls' rise to fame, Star's first season ended on the heels of a victory, as the singing trio caught its first big break – winning Atlanta NextFest. Heading into Season Two, one thing is clear: their lives will never be the same. It's a whole new world for the girls, as Star, Alexandra and Simone prepare for their next career move, with help and guidance from Carlotta, the group's new manager. Having entered into a deal with Midtown Sound, the girls and Carlotta must contend with R&B crooner Noah Brooks and other artists to fight for the attention of the new label president, Ayanna Floyd, a powerful Machiavellian corporate operator with her own agenda for the girls' future.
Meanwhile, after a harrowing stint in prison, Cotton must find a way to re-enter society as a convicted felon. And, with Derek facing the possibility of never walking again, Alexandra must work to keep their romance alive, while balancing her own career goals. Finally, the fate of JAHIL remains decidedly unclear, following last season's shocking and explosive finale.