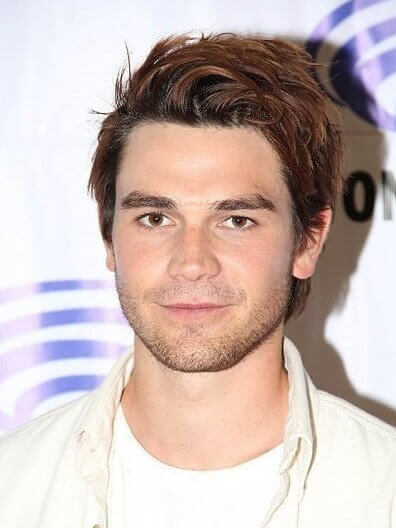 The romantic comedy The Last Summer has found a home at Netflix. Netflix just announced they have picked up the worldwide rights to Gulfstream Pictures Production's romantic comedy and they are targeting a 2019 premiere.
The cast of The Last Summer includes K.J. Apa (Riverdale), Maia Mitchell (The Fosters, Hot Summer Nights), Tyler Posey (Teen Wolf), Jacob Latimore (The CHI, Collateral Beauty), Halston Sage (Paper Towns, Before I Fall), Sosie Bacon (13 Reasons Why), Gage Golightly (Red Oaks, Ten Days in the Valley), Wolfgang Novogratz (Grown-ish), Jacob McCarthy (A.P. Bio), Mario Revolori (Sierra Burgess is a Loser), and Gabrielle Anwar (Burn Notice).
Filming is currently underway on the film in Cleveland, Ohio. Bill Bindley is directing from a script he co-wrote with Scott Bindley. Bill and Scott Bindley previously worked together on 2001's Madison starring Jim Caviezel, Jake Lloyd, and Mary McCormack.
Mike Karz (Blended, Valentine's Day), and Wayne Rice (Valentine's Day, New Year's Eve) are on board as producers. Writer/director Bill Bindley (The Nut Job) is also a producer on The Last Summer.
"We have had a wonderful experience working together on Green Eggs and Ham series and are thrilled to expand that relationship with our first Netflix feature film The Last Summer," stated producer Mike Karz, commenting on the film's acquisition by Netflix.
"I grew up on movies like Fast Times and Say Anything, and those films became iconic in large part because of their great casts," explained Bill Bindley. "We're really lucky to have this incredible group of young actors sign on with us."
The Last Summer Plot: In the months before college, a group of teens navigate relationships with family and friends over a Chicago summer before moving on to adulthood.