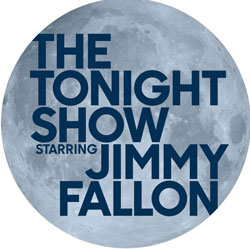 For those of you betting on Justin Timberlake as Jimmy Fallon's first big guest on The Tonight Show Starring Jimmy Fallon, unfortunately you backed the wrong horse. Fallon and NBC have just announced that U2 and Will Smith will be the guests when the late night show premieres on February 17, 2014.

Fallon's Tonight Show run will be taping in New York at Studio 6B in Rockefeller Center. SNL producer Lorne Michaels is on board as executive producer and Josh Lieb and Gavin Purcell will produce.

Smith will next be seen starring in Focus written and directed by Glenn Ficarra and John Requa.

Source: NBC

-Posted by Rebecca Murray
Follow Us On:
Stumble It!