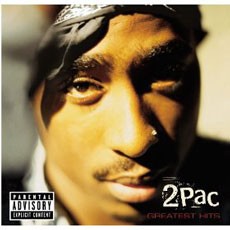 The life story of Tupac Shakur will be told in the dramatic biopic Tupac directed by two-time Oscar nominee John Singleton (Boyz in the Hood) from a screenplay by Jeremy Haft, Ed Gonzalez and Singleton. Although filming hasn't yet begun, Open Road Films has picked up the U.S. distribution rights to the project. Singleton hasn't announced a cast yet, but he is expected to begin shooting Tupac this summer in Los Angeles, New York, and Atlanta which indicates the cast should be revealed soon.
Morgan Creek Productions and Emmett/Furla/Oasis Films are financing and producing Tupac.
"To this day, Tupac remains one of the most compelling and provocative artists of all time and I can't think of a better filmmaker to bring his story to the big screen than John Singleton," stated CEO of Open Road Films Tom Ortenberg. "Everyone at Open Road Films is incredibly excited about this movie and we are thrilled to partner with Morgan Creek and Emmett/Furla/Oasis on the project."
"Open Road truly understands the importance and significance of Tupac both as an artist and as a cultural icon," said Chairman/CEO of Morgan Creek James G. Robinson. "We are delighted to be in business with this exceptional team and look forward to a successful partnership."
"We love working with Tom and the Open Road team. Along with millions of other fans, we believe Tupac is a true music icon and cannot wait to bring his legendary music to life with John Singleton at the helm," added Randall Emmett.
The Plot:
Tupac chronicles the life and legacy of Tupac Shakur, including his rise to superstardom as a hip hop artist and actor, as well as his wrongful imprisonment and prolific, controversial time at Death Row Records, where he was steeped in the East coast/West coast rap war.