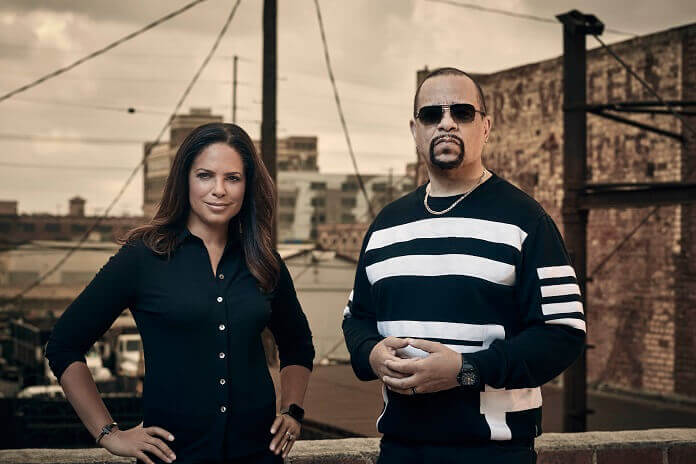 Fox has set a September 24, 2017 air date for the two-hour special Who Shot Biggie and Tupac?. According to Fox, the investigative crime special is led by Ice-T and journalist/documentarian Soledad O'Brien. The in-depth investigation into the murders of rappers Biggie Smalls and Tupac Shakur is produced by Critical Content, with Tom Forman, Ice-T, Soledad O'Brien, David Metzler, Jon Beyer, Brad Bishop, and Jorge Hinojosa executive producing.
In addition to diving into the circumstances surrounding their deaths, the Fox special will also examine the impact of Biggie and Tupac as we approach the 20 year anniversary of their murders.
Background on the Who Shot Biggie & Tupac Special: "Biggie and Tupac: two larger-than-life personalities – and former friends – were gunned down within months of each other in the late 1990s. Shakur was fatally shot in a drive-by shooting in Las Vegas on September 13, 1996. Smalls, born Christopher George Latore Wallace, was killed by an unknown assailant in a drive-by shooting in Los Angeles on March 9, 1997. It has been 20 years since their murders, and no one has been held accountable. The plot-twisting mystery surrounding their deaths, combined with allegations of police corruption, gang connections and a fierce rap rivalry, are all theories about what might have played a role in their untimely deaths – and what might have resulted in a failure to close their cases. Both murders remain officially unsolved.
Who Shot Biggie & Tupac? will lead viewers through an investigation re-examining these legendary homicides by uncovering new details and revealing never-before-heard accounts. The special will feature interviews with former private investigators, police officers, informants and hip-hop insiders, including Doug E. Fresh, Funkmaster Flex and former Death Row Records executive Suge Knight. For the first time ever, the best friends of Tupac and Biggie – Lil' Cease and E.D.I. Mean – will reunite on camera to talk about the friendship between the two rappers, their untimely deaths and the East Coast/West Coast fallout. Additionally, an exclusive, never-before-released audio recording of Biggie talking about the shooting of Tupac will be unveiled."