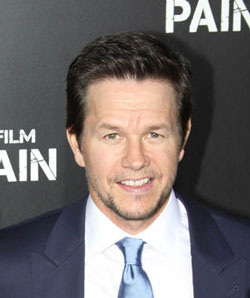 Wahlberg siblings Mark, Donnie and Paul are teaming up with A&E for a new series Wahlburgers coming on January 22, 2014 at 10:30pm ET/PT. The new show will take viewers behind the scenes at their hamburger restaurant in Boston. Per the official announcement, the restaurant is "home base for the gang from the old neighborhood, including the real Johnny 'Drama' and of course their spirited mother Alma."

"We're thrilled to partner with the entire Wahlberg family as they graciously lift the curtain to share this new side of their story," stated David McKillop, Executive Vice President and General Manager of A&E Network. "This series offers viewers a new take on the celebrity reality series showcasing one of America's favorite families."

The Plot:

The youngest of nine siblings, Mark and Donnie are no strangers to being in the spotlight. Now it's older brother Paul's turn to shine as he takes on the challenges of running a burger joint that touts the family name. Even with his brothers' full support, this proves no easy task as he gets caught up in a whirlwind of bustling kitchens, an impending expansion and everything in between. The chef and restaurateur is careful to capture the flavor of their Dorchester home in every aspect of the restaurant.

At the heart of the family, and the chaos, is the matriarch of the Wahlberg clan, Alma. The mother who has seen it all is still the apple of her sons' eyes. The battle to be her favorite is constant among the men who don't make any big decisions without their mother's backing. She isn't afraid to step in and speak her mind and when she does, everyone listens.

Never far from the action is Mark and Donnie's original entourage, Johnny "Drama" Alves and Henry "Nacho" Laun. These childhood pals are not reluctant to take advantage of old friendships, especially when it comes to a free burger. Also from the old neighborhood is Mark's childhood friend, and former partner-in-crime, Billy Leonard who is by his side when he's in town and keeps him up-to-date when he's not.

In the city that witnessed the family's rags-to-riches story become a reality, all eyes are on the Wahlbergs who are determined to make the restaurant a success in Boston and beyond. Now they just have to agree on a second location.

Source: A&E

-Posted by Rebecca Murray
Follow Us On:
Stumble It!