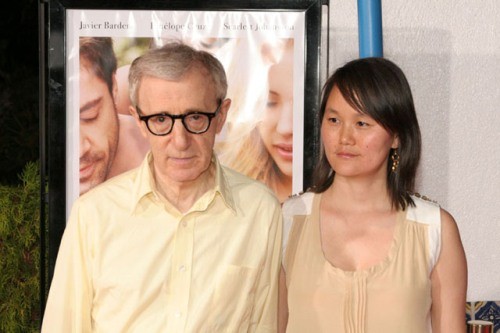 Writer/director Woody Allen's heading to Rome to shoot The Bop Decameron marking the first time the iconic filmmaker has ever shot a film in that country. Currently in pre-production, The Bop Decameron is set to star Alec Baldwin, Roberto Benigni, Penélope Cruz, Judy Davis, Jesse Eisenberg, Greta Gerwig and Ellen Page. Allen will also be stepping in front of the camera for a starring role, according to the press release issued on June 20, 2011.
Cast in supporting roles are Antonio Albanese, Fabio Armiliata, Alessandra Mastronardi, Ornella Muti, Flavio Parenti, Alison Pill, Riccardo Scamarcio and Alessandro Tiberi.
Allen's notoriously secretive about his films, normally keeping the plot under wraps until the film's ready to hit theaters. He's made a few exceptions to that unofficial rule, but it appears that – at least this far along in the process – he'll be keeping the synopsis of The Bop Decameron a secret.
Filming is scheduled to get underway in August.
Meanwhile, Allen's Midnight in Paris is doing fantastic box office business and has earned the filmmaker some of his best reviews in a decade.