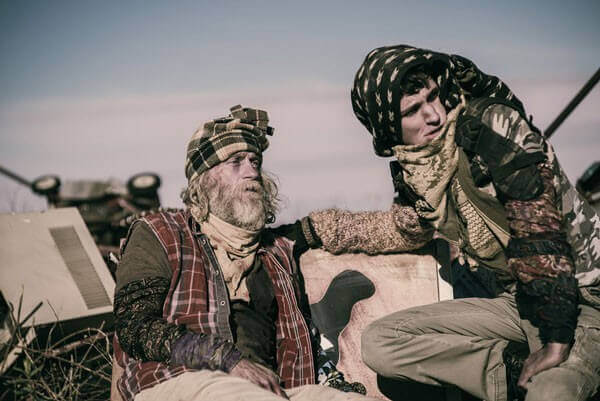 Zombies are still hot (as in popular, not as in attractive) on TV and Syfy's sticking with the zombie craze by giving Z Nation a third season renewal order. According to the network, season three of the action drama will consist of 15 episodes and will premiere in 2016. Season two's currently airing on Fridays at 10pm ET/PT and has been averaging a respectable 1.5 million viewers.
The cast of Z Nation includes DJ Qualls, Kellita Smith, Keith Allan, Anastasia Baranova, Russell Hodgkinson, Nat Zang, Matt Cedeno, and Emilio Rivera. Season two's guest stars include Gina Gershon, Anthony Michael Hall, Doug Jones, and Missi Pyle.
The Z Nation Plot:
In Z Nation, three years have passed since the zombie virus has gutted the country, and a team of everyday heroes must transport the only known survivor of the plague from New York to California, where the last functioning viral lab waits for his blood. Although the antibodies he carries are the world's last, best hope for a vaccine, he hides a dark secret that threatens them all. With humankind's survival at stake, the ragtag band embarks on a journey of survival across three thousand miles of rusted-out post-apocalyptic America.
Also of Interest: DJ Qualls and Nat Zang Interview