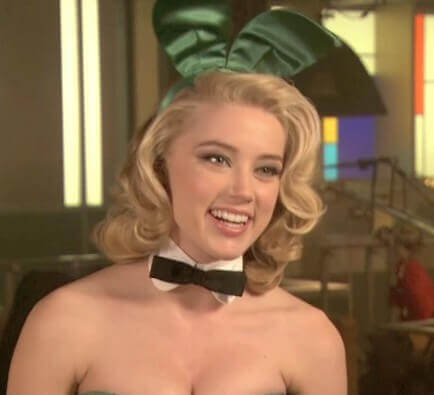 In this video supplied by NBC, Amber Heard discusses the appeal of starring in The Playboy Club, putting on the iconic Playboy Bunny costume, and her character's backstory. The cast of the dramatic series also includes Eddie Cibrian, Laura Benanti, Jenna Dewan Tatum, Naturi Naughton, and David Krumholtz.
The Plot: Nick Dalton (Eddie Cibrian) is the ultimate playboy and one of the city's top attorneys, rubbing elbows with everyone in the Windy City's power structure. With mysterious and complicated ties to the mob, he comes to the aid of Maureen (Amber Heard), the stunning and innocent new Bunny at the club, who accidentally kills the patriarch of the Bianchi crime family. Dating Nick is Carol-Lynne (Laura Benanti), a bombshell of a beauty and an established star at the Playboy Club who's ready to be more than a Bunny. As she seeks an opportunity to elevate her stature even higher at the club, she can't help but notice that something is developing between Nick and Maureen.
Adding to the charm of the club is Janie (Jenna Dewan Tatum), the foxy and carefree life of the party who is dating Max (Wes Ramsey), a sweet and romantic bartender. Brenda (Naturi Naughton), a stunning beauty with a dry wit, has big aspirations. Bunny Alice (Leah Renee) manages to take care of everyone but herself, and while married, is hiding a huge secret from everyone. Pearl (Jenifer Lewis) is the club's seamstress who's been there since day one and knows more about what it takes to survive than anyone. Running the club and answering only to the top is general manager Billy Morton (David Krumholtz), who also shares a close friendship with Nick. With all of these larger-than-life ambitions, there are even greater secrets. It's a good thing Hef's Playboy Mansion is open after hours for a little R&R – and burying your past.
Watch the Amber Heard interview: