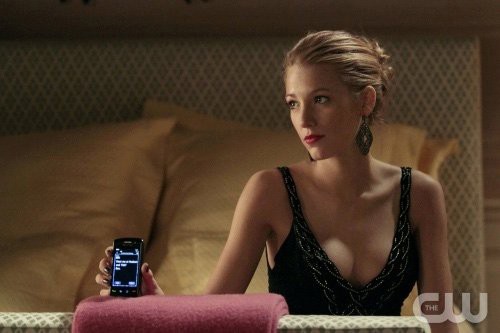 Starring: Blake Lively, Leighton Meester and Ed Westwick [full cast list under the 'Cast' tab] Series Premiere: September 19, 2007
Season 2 Debuted: September 1, 2008
Season 3 Debuted: September 14, 2009
Season 4 Debuted: September 13, 2010
Season 5 Debuted: September 26, 2011
Season 6 Returns: October 8, 2012
Genres: Drama, romance
Running Time: 1 hour
Network: The CW
The Synopsis: Season Four ended with Chuck Bass's (Ed Westwick) heartbreaking decision to step aside and let Blair Waldorf (Leighton Meester) begin her new life as a Princess-to-be with her fiancé, Prince Louis (Hugo Becker). Meanwhile, Serena van der Woodsen (Blake Lively), in sunny Los Angeles, was offered a fantastic summer job working for an A-List Hollywood director just as we discovered that Serena's cousin, Charlie (Kaylee Defer), was the real actress in the family! Back in New York, a newly single Nate Archibald (Chace Crawford) convinced Chuck to go on a hedonistic summer trip around the globe while Dan Humphrey's (Penn Badgley) oldest friend went behind his back and found an editor to anonymously publish his autobiographical novel, "Inside." Season Five will open in the City of Angels when a reenergized Chuck and Nate decide to pay Serena a visit. Back home, Blair learns that planning a royal wedding can be a royal pain, and Dan discovers the ramifications of writing candidly about his closest friends. Finally, the surprise return of cousin Charlie will threaten to destroy the Van Der Woodsen family from within. Watch out Upper East Siders, this season nobody's safe, and everybody's going to be sorry….XOXO, Gossip Girl.
[tabs style="default" title="'Gossip Girl' Resources"] [tab title="Cast"] Blake Lively – 'Serena Van Der Woodsen'
Leighton Meester – 'Blair Waldorf'
Penn Badgley – 'Dan Humphrey'
Chace Crawford – 'Nate Archibald'
Taylor Momsen – 'Jenny Humphrey'
Jessica Szohr – 'Vanessa Abrams'
Ed Westwick – 'Chuck Bass'
Kelly Rutherford – 'Lily Humphrey'
[/tab] [tab title="Videos"]
[/tab] [tab title="Photos"]
[/tab] [/tabs]