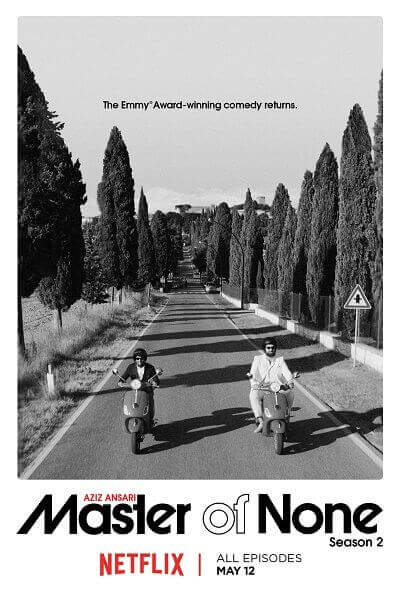 Netflix just released the trailer and new posters for season two of Master of None. The award-winning comedy series was created by and stars Aziz Ansari (Parks and Recreation). The series is executive produced by co-creator Alan Yan, Michael Schur, Dave Becky, David Miner, and Igor Srubshchik. Master of None season two will premiere on Friday, May 12, 2017.
The Plot: After traveling abroad, Dev (Ansari) returns to New York to take on challenges in his personal and family life, a new career opportunity, and a complex, developing relationship with someone very meaningful to him.
Ambitious, funny, cinematic, and both sweeping in scope and intensely personal, Master of None dives into subjects as diverse as the plight of dating in a digital world, religion, coming out to your family and how to find the most delicious pasta for dinner.