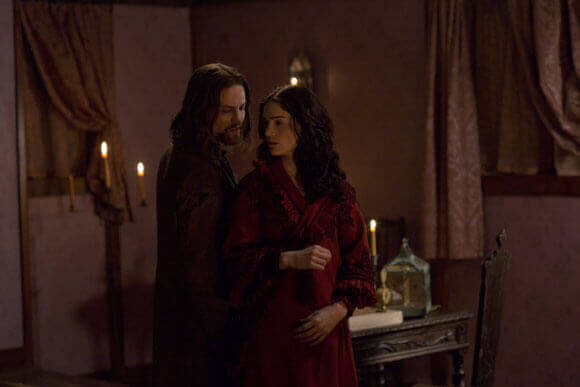 WGN America's gothic horror series Salem premiered to big numbers for the network, and it's not too late to catch up on the series as we're only coming up on episode two. The second episode is titled "The Stone Child" and airs on Sunday, April 27 at 10:00 p.m. ET / 9:00 p.m. CT.
The Plot:
With witch fears rising, Alden (Shane West) seeks the truth of what's really going on in Salem while Cotton continues to wrestle with his guilt and Mary (Janet Montgomery) looks to execute a plan. The witches get closer to finding out who interrupted the ceremony, but Mary continues to find her emotions for Alden affecting her focus. A clue in the woods leads Cotton and Isaac to find more evidence that the witches may indeed be real.
Watch the clip:
– Interview with Salem writer/executive producer Brannon Braga
-By Rebecca Murray
Follow Us On:
Stumble It!