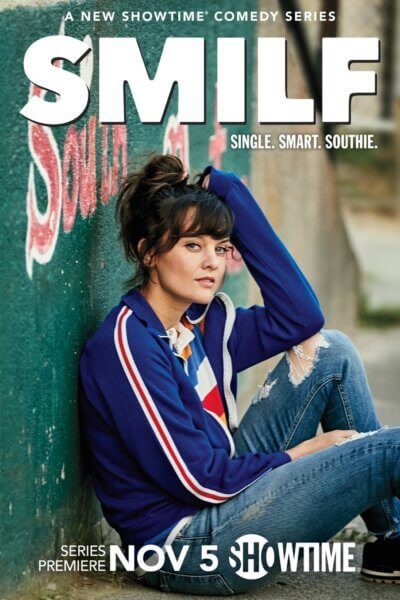 Showtime's new comedy series SMILF has unveiled an official trailer and poster in support of the show's upcoming debut. The series comes from Frankie Shaw and is based on her award-winning short of the same name. Shaw executive produces, stars in, and wrote the first episode of SMILF which is set to premiere on November 5, 2017 at 10pm ET/PT.
Season one will consist of eight half-hour episodes. The cast also includes Rosie O'Donnell, playing Shaw's prideful, outspoken Southie mother, along with Miguel Gomez, Samara Weaving, Alexandra Reimer, and Anna Reimer. Season one guest stars Connie Britton, Mark Webber and Raven Goodwin. Frankie Shaw, Michael London, Lee Eisenberg and Gene Stupnitsky, and Scott King executive produce.
The Plot: SMILF takes a comedic look at the life of Bridgette Bird (Shaw), a young woman from South Boston whose desires for relationships, sex and a career collide with the realities of working-class single motherhood. Shaw brings her singular, unapologetic point of view to the semi-autobiographical comedy series.