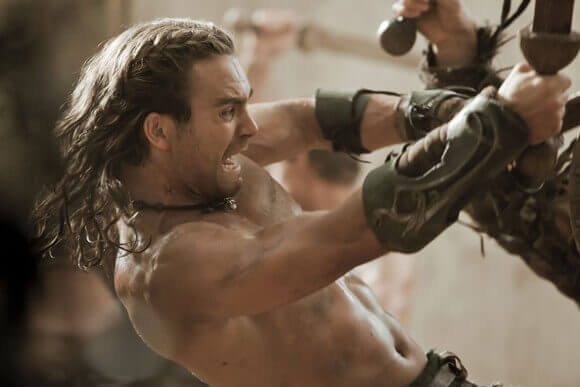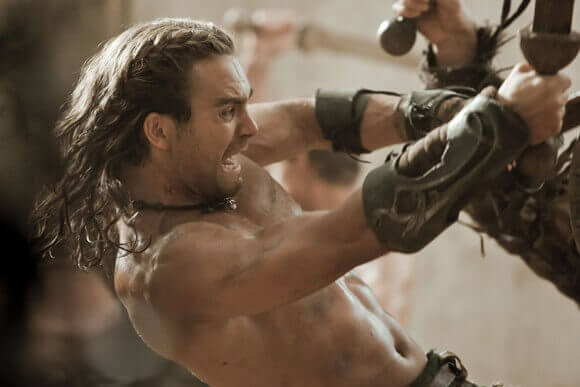 Starring: Manu Bennett, John Hannah and Lucy Lawless [full cast list under the 'Cast' tab] Series Premiere: January 21, 2011
Genres: Drama, historical
Network: Starz
Running Time: 1 hour
Official Synopsis: The story follows Gannicus, the charismatic gladiator aspiring to become Champion of Capua and of the House of Batiatus. With political ambitions and poised to overthrow his father and take control of the House, a young Batiatus will freely betray anyone to ensure his gladiators are in the highest demand. With his loyal and calculating wife Lucretia by his side, they will stop at nothing to deceive the masses.
[tabs style="default" title="'Spartacus: Gods of the Arena' Resources"] [tab title="Cast"] John Hannah – 'Batiatus'
Manu Bennett – 'Crixus'
Peter Mensah – 'Oenomaus'
Lucy Lawless – 'Lucretia'
Dustin Clare – 'Gannicus'
Nick Tarabay – 'Ashur'
Lesley-Ann Brandt – 'Naevia'
Antonio Te Maioha – 'Barca'
[/tab] [tab title="Trailer"][/tab] [tab title="Photos"]
[/tab] [/tabs]