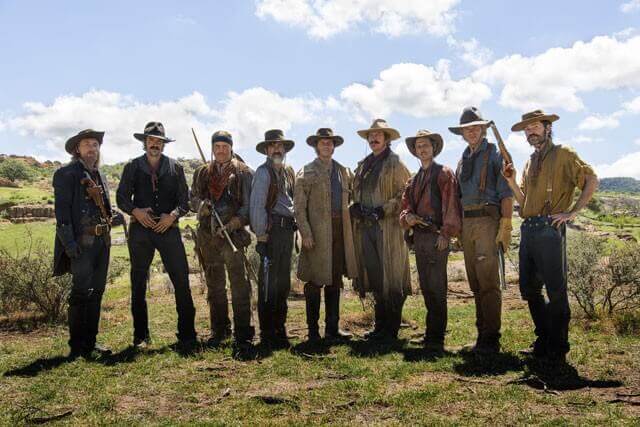 A new two-minute trailer's now online for the upcoming 10 hour event series Texas Rising starring Jeffrey Dean Morgan and Bill Paxton. The cast also features Ray Liotta, Olivier Martinez, Kris Kristofferson, Brendan Fraser, Thomas Jane, Christopher McDonald, Jeremy Davies, Chad Michael Murray, Max Thieriot, Robert Knepper, Rhys Coiro, Crispin Glover, Jeff Fahey, Rob Morrow, Cynthia Addai-Robinson, and Trevor Donovan.
Texas Rising will kick off on May 25, 2015 at 9pm ET/PT followed by two hour installments on May 26, June 1, June 8, and June 15.
The Plot:
The Alamo was not the end of the story, it was only the beginning, and Texas Rising details what followed in the fight for an independent Texas. In 1836, west of the Mississippi was considered the Wild West and the Texas frontier was viewed as hell on earth. With colliding cultures all fighting for stakes to this territory, no one was safe. But this was a time of bravery, a time to die for what you believed in and a time to stand tall against the fierce Mexican General Santa Anna and his forces. General Sam Houston, the rag tag Rangers and the legendary "Yellow Rose of Texas," lead this story of the human will to fight for independence despite nearly insurmountable odds and to claim a piece of history for all eternity.
Also of Interest: 10 Films Made Better Because of Bill Paxton
Watch the trailer:
-By Rebecca Murray
Follow Us On: