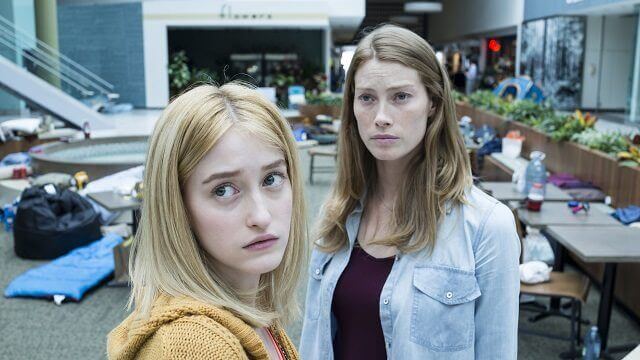 Spike's just released a new video featuring Alyssa Sutherland (Vikings) from the upcoming horror series, The Mist. Sutherland plays Eve Copeland in season one of the series based on the Stephen King story, and in the new video Sutherland discusses her character's desire to protect her daughter. In addition to Sutherland, the cast includes Morgan Spector, Gus Birney, Danica Curcic, Okezie Morro, Luke Cosgrove, Darren Pettie, Russell Posner, Dan Butler, Isiah Washington, Jr. and Frances Conroy.
Christian Torpe adapted the King story for the series, executive produces, and is the season one showrunner. Spike's set a June 22, 2017 at 10pm ET/PT premiere for the 10 episode season.
The Plot: Based on a story by Stephen King, The Mist centers on a small town and a family torn apart by a brutal crime. As they deal with the fallout an eerie mist rolls in, suddenly cutting them off from the rest of the world, and in some cases, each other. Family, friends, and adversaries become strange bedfellows, battling the mysterious mist and its threats, fighting to maintain morality and sanity as the rules of society break down.
In addition, Spike released a two-minute video with the cast of The Mist discussing Stephen King's books: