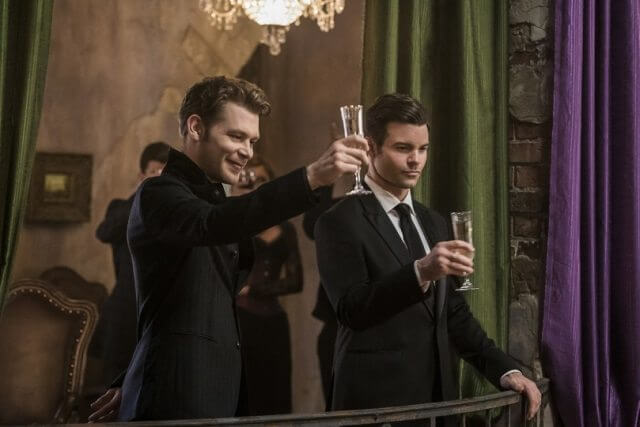 The CW's The Originals season four episode five found The Hollow attempting to force Klaus and Marcel to kill each other, the sizzling chemistry between Freya and Keelin growing stronger, Elijah confessing he'd be happy wearing jean shorts and flip-flops if it meant spending his days with Hayley, Marcel winding up locked up, and Sofya obtaining a weapon that can kill an Original. After a one week break, The Originals will return on April 28, 2017 with season four episode six titled 'Bag of Cobras.' Jesse Warn directed 'Bag of Cobras' from a script by Michael Russo and Michelle Paradise.
The cast of season four includes Joseph Morgan as Klaus, Charles Michael Davis as Marcel, Daniel Gillies as Elijah, Phoebe Tonkin as Hayley, Yusuf Gatewood as Vincent, Riley Voelkel as Freya, Summer Fontana as Hope, Christina Moses as Keelin, and Taylor Cole as Sofya.
The 'Bag of Cobras' Plot: UNMASKING A NEW THREAT — When it's discovered that The Hollow has employed a mysterious servant to do its bidding, Klaus (Morgan) and Elijah (Gillies) host an elaborate party in order to lure the new threat out and uncover its identity. Feeling a sense of responsibility for The Hollow's resurgence, Vincent (Gatewood) uses his magic to help the Mikaelsons root out this latest threat. Meanwhile, after uncovering information about who may have been behind her parents' death, Hayley (Tonkin) turns to Freya (Voelkel) to help unlock her memories from that fateful day.