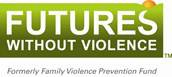 Actors Nicole Kidman, Julianne Moore, America Ferrera, Ed Harris, and Gabrielle Union joined baseball legend Willie Mays to help promote "The Respect Challenge" sponsored by the non-profit organization, Futures Without Violence. The celebs all expressed gratitude to the people they credit with teaching them respect, kicking off the contest/online campaign with a 1 minute PSA.

Launching today, the Facebook campaign provides everyone with the opportunity to recognize and thank someone who taught them the valuable lesson of respecting themselves and others. And on October 12, fans will be "invited to vote on 10 finalists who have submitted a compelling written note or a video." Two lucky winners will earn a $10,000 donation to the school or non-profit of their choice. They'll also receive a VIP trip to New York City to attend the Macy's Thanksgiving Day Parade.

"There's never been a better time for a national conversation about Respect," stated Esta Soler founder and president of Futures Without Violence. "Whether you're on the political campaign trail, or just headed back to middle school, let's stand up to bullies and remind them about Respect."

Watch the PSA:



More on Futures Without Violence:

For more than thirty years, Futures Without Violence has been working to promote healthy relationships and safe communities that are rooted in respect. Our educational programs, leadership training and public action campaigns reach parents, teachers, coaches and mentors, as well as legislators, physicians, judges and service providers who are influential in shaping the lives of young people.To learn more, please visit us at Futures Without Violence.org.

Source: Futures Without Violence

Journalist covering the entertainment industry for 19+ years, including 13 years as the first writer for About.com's Hollywood Movies site. Member of the Broadcast Television Journalists Association, Broadcast Film Critics Association, Alliance of Women Film Journalists, and President of the San Diego Film Critics Society.
Latest posts by Rebecca Murray (see all)