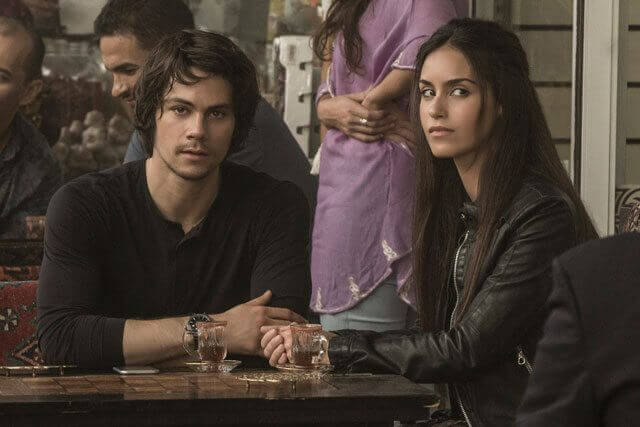 CBS Films and Lionsgate's new American Assassin video features the film's star, Dylan O'Brien (Teen Wolf), discussing how he approached the role of Mitch Rapp. The film's based on Vince Flynn's book of the same name from the Mitch Rapp series, and director Michael Cuesta (Kill the Messenger) said it was important to cast an actor who seemed like a "typical American kid" but also comes across as being able to handle himself physically.
"It was really important to me to try and get the origin story of this character right. He's fierce and feral, and filled with untapped vengeance – those things that make a perfect assassin," explained O'Brien. He also discusses the appeal of playing Mitch Rapp in the two-minute behind the scenes video.
American Assassin will premiere at the Toronto Film Festival on September 14, 2017 before opening wide in theaters on September 15, 2017. Stephen Schiff, Michael Finch, Edward Zwick, and Marshall Herskovitz adapted Flynn's book for the screen. The cast also includes Michael Keaton, Taylor Kitsch, Shiva Negar and Scott Adkins.
The Plot: American Assassin follows the rise of Mitch Rapp (Dylan O'Brien), a CIA black ops recruit under the instruction of Cold War veteran Stan Hurley (Michael Keaton). The pair is then enlisted by CIA Deputy Director Irene Kennedy (Sanaa Lathan) to investigate a wave of apparently random attacks on both military and civilian targets. Together the three discover a pattern in the violence leading them to a joint mission with a lethal Turkish agent (Shiva Negar) to stop a mysterious operative (Taylor Kitsch) intent on starting a World War.