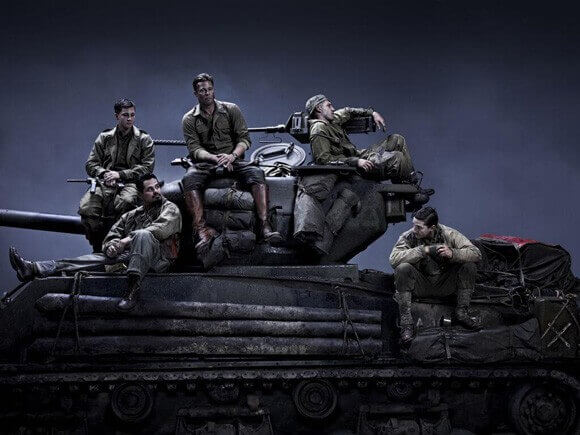 "In the depths of war, each man is only as strong as the man beside him"
Columbia Pictures previously teased us with a behind-the-scenes look at Fury but now the studio's released the first official trailer for the action thriller from writer/director David Ayer (End of Watch). Coming to theaters on November 14, 2014, Fury stars Brad Pitt, Shia LaBeouf, Jon Bernthal, Logan Lerman, and Michael Pena.
The Plot:
April, 1945. As the Allies make their final push in the European Theatre, a battle-hardened army sergeant named Wardaddy (Brad Pitt) commands a Sherman tank and her five-man crew on a deadly mission behind enemy lines. Outnumbered and outgunned, Wardaddy and his men face overwhelming odds in their heroic attempts to strike at the heart of Nazi Germany.
Watch the trailer: