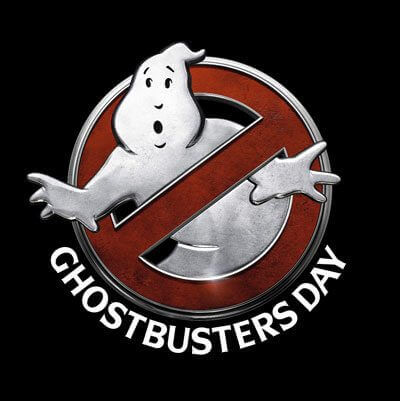 June 8, 2016 has been designated as Ghostbusters Day, with the cast of the original Ghostbusters including Bill Murray, Dan Aykroyd, Ernie Hudson, and Annie Potts teaming up with the new Ghostbusters – Melissa McCarthy, Kristen Wiig, Kate McKinnon, and Leslie Jones – for an appearance on Jimmy Kimmel Live to discuss the popular film franchise. The original Ghostbusters movie hit theaters on June 8, 1984 and Sony's relaunching the series with the new Ghostbusters opening on July 15, 2016, with women set to show they're not afraid of any ghosts and Thor's Chris Hemsworth on board as their mimbo secretary. And in support of Ghostbusters Day, Sony's released four new character vignettes featuring Melissa McCarthy as Abby, Leslie Jones as Patty, Kate McKinnon as Holtzmann, and Kristen Wiig as Erin.
The 1984 Ghostbusters is returning to 800 theaters in celebration of Ghostbusters Day, with encore screenings planned for June 12th. Sony's also conducting the Ghostbusters Twitter Mission Sweepstakes, giving away prizes including custom Ghostbusters uniforms leading up to the film's theatrical release. Follow @Ghostbusters for more details and for a shot at winning Ghostbusters-inspired prizes.
2016's Ghostbusters comes from director Paul Feig who co-wrote the script with Katie Dippold, based on the '84 Ghostbusters written by Harold Ramis and Dan Aykroyd. Game of Thrones' Charles Dance and Boardwalk Empire's Michael Kenneth Williams co-star and Feig, Jessie Henderson, Dan Aykroyd, Tom Pollock, Joe Medjuck, Ali Bell, and Michele Imperato Stabile executive produced the new Ghostbusters.