The feature film adaptation of Francois Lelord's bestselling novel Hector and the Search for Happiness, heading to theaters in limited release in September followed by a wider release in October, has released a new official trailer. But before opening in theaters, the comedy movie from director Peter Chelsom will make its premiere at the Toronto International Film Festival.
The cast is led by Simon Pegg and features Rosamund Pike, Toni Collette, Stellan Skarsgård, Jean Reno, and Christopher Plummer.
The Plot:
Hector (Pegg) is a quirky psychiatrist who has become increasingly tired of his humdrum life. As he tells his girlfriend, Clara (Pike), he feels like a fraud: he hasn't really tasted life, and yet he's offering advice to patients who are just not getting any happier. So Hector decides to break out of his deluded and routine driven life. Armed with buckets of courage and child-like curiosity, he embarks on a global quest in hopes of uncovering the elusive secret formula for true happiness. And so begins a larger than life adventure with riotously funny results.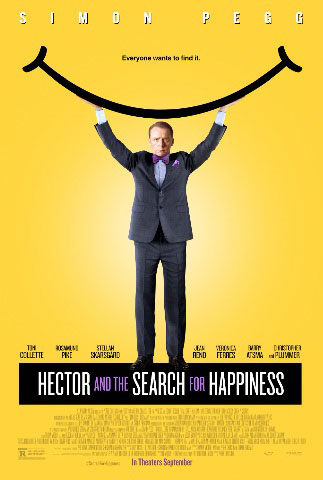 -By Rebecca Murray
Follow Us On: