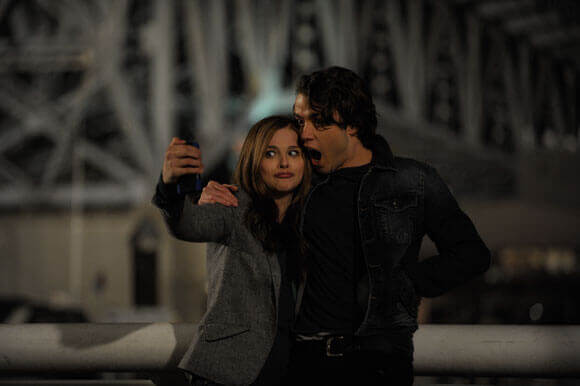 The new trailer for If I Stay isn't all that different from the first official trailer released for the dramatic film starring Chloe Grace Moretz, however the few new clips included make this trailer slightly more heartbreaking than the original trailer. Based on the bestselling book by Gayle Forman and directed by R.J. Cutler, If I Stay stars Moretz, Jamie Blackley, Mireille Enos, and Joshua Leonard.
Warner Bros Pictures will open If I Stay in theaters on August 22, 2014.
The Plot:
Mia Hall (Chloë Grace Moretz) thought the hardest decision she would ever face would be whether to pursue her musical dreams at Juilliard or follow a different path to be with the love of her life, Adam (Jamie Blackley). But what should have been a carefree family drive changes everything in an instant, and now her own life hangs in the balance. Caught between life and death for one revealing day, Mia has only one decision left, which will not only decide her future but her ultimate fate.
Watch the trailer:
-By Rebecca Murray
Follow Us On: