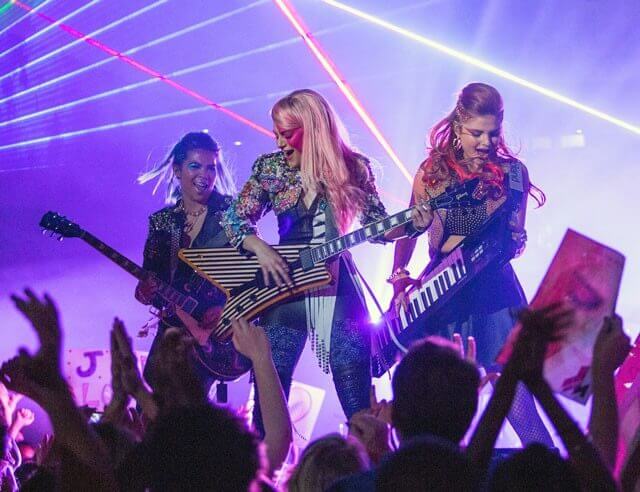 Your appreciation of the just-released trailer for Jem and the Holograms is going to depend on how fondly you remember the original '80s cartoon series that inspired the movie. If you're a huge Jem fan, then you'll probably be left wondering what the movie has in common with the TV series other than the characters' names. If you're unfamiliar with the original Jem and the Holograms, then your reaction will likely be a little kinder than the reactions have been thus far from hardcore fans.
Directed by John M. Chu, Jem and the Holograms stars Aubrey Peeples, Stefanie Scott, Aurora Perrineau, Hayley Kiyoko, Ryan Guzman, Molly Ringwald and Juliette Lewis. The musical adventure will open in theaters on October 23, 2015.
The Plot:
As a small-town girl catapults from underground video sensation to global superstar, she and her three sisters begin a one-in-a-million journey of discovering that some talents are too special to keep hidden. In Universal Pictures' Jem and the Holograms, four aspiring musicians will take the world by storm when they see that the key to creating your own destiny lies in finding your own voice.