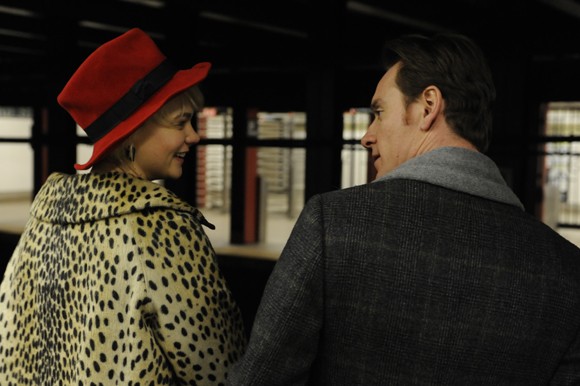 Will an NC-17 rating hurt
Shame's
Oscar chances? Probably not, but it will most likely hurt its chance at performing well at the box office. Director Steve McQueen's new film on sexual addiction just received the rating which, given the subject matter, nudity and graphic sex, was expected by the director.
The Plot:
"Brandon (Michael Fassbender) is a 30-something man living in New York who is unable to manage his sex life. After his wayward younger sister (Carey Mulligan) moves into his apartment, Brandon's world spirals out of control. From BAFTA award winning director Steve McQueen (
Hunger
),
Shame
is a compelling and timely examination of the nature of need, how we live our lives and the experiences that shape us."
The film will open in limited release on December 2, 2011.
Watch the trailer: