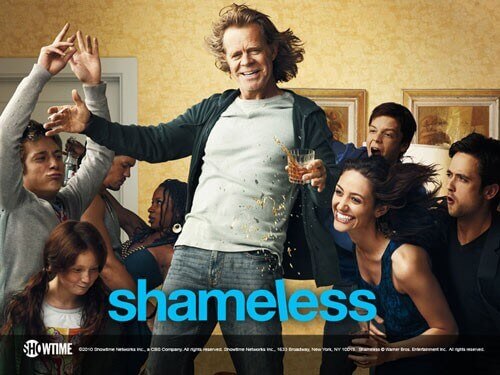 One of the most interesting – and R-rated – dysfunctional families on cable returns on January 8, 2012 with the second season of Showtime's Shameless. This latest trailer shows the Gallaghers haven't cleaned up their act since we left them at the end of season one, with kegs, empty beer bottles in a baby crib, a taser, pole dancing, and a random chicken showing up in the new teaser trailer for the upcoming season.

Watch the trailer:


About the Show [Courtesy of Showtime]:
Meet Frank Gallagher (William H. Macy). Proud, working-class patriarch to a motley brood of six smart, spirited and independent kids who, without him, would be…better off. In Frank's booze-addled view, parenting just eats into his hard-earned bar crawling and carousing time around Chicago, so it's better left to eldest daughter Fiona (Emmy Rossum) to hold down the fort. Bearing the de facto parent badge/burden, she's donned the proverbial apron and makes sure her younger siblings do their chores, keep a clean(ish) home and feed the kitty — the Gallagher family fund jar — because the gas bill is due and everyone (no matter how small) works to keep the lights on and food on the table. Brothers Lip (Jeremy Allen White), Ian (Cameron Monaghan) and Carl (Ethan Cutkosky) use their intellect to break every rule in the book to survive and make the bank, while younger sister Debbie (Emma Kenney) would sooner steal her share. Toddler Liam the youngest is just happy to be along for the ride. The Gallaghers are irreverent, endearing, resilient and they're absolutely, wildly and unapologetically
Shameless
.