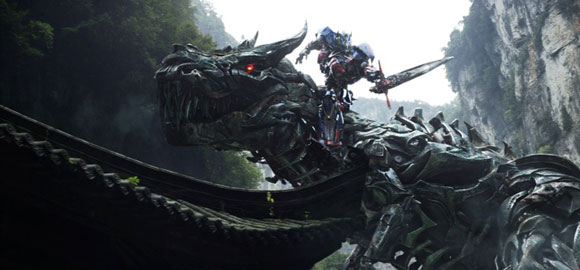 Shia LaBeouf is out, Mark Wahlberg is in. Megan Fox is nowhere to be seen and instead there's Sophia Myles. Plus the trailer shows Optimus Prime riding on Grimlock, the leader of the Dinobots. Paramount Pictures debuted the Transformers: Age of Extinction trailer during the Super Bowl's first half at the two minute warning and immediately followed it up with a premiere online. The studio also released this new photo which seems to have Transformers fans all worked up.

Transformers: Age of Extinction opens in theaters on June 27, 2014. In addition to Wahlberg and Myles, TJ Miller, Titus Welliver, Jack Reynor, Nicola Peltz, Stanley Tucci, Han Geng, and Kelsey Grammer.

Watch the trailer:



-Posted by Rebecca Murray
Follow Us On:
Stumble It!